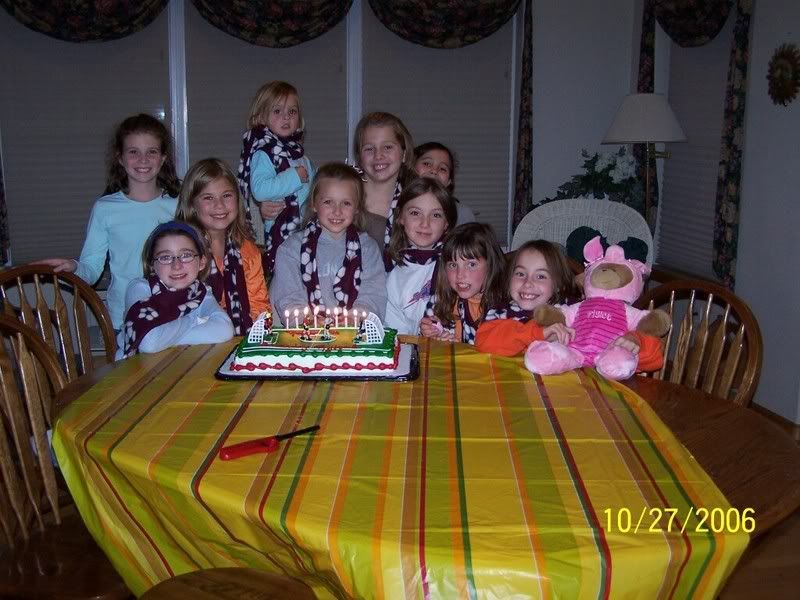 How can it be, that my baby girl, Rylee, is 9??? Time has flown by. I remember her chubby little legs and face, her sweet voice and baby smell!! The chubbiness is gone now, her voice is still as sweet as ever, and the smell? well no more baby smell :(
Oh well, she has grown into a beautiful little girl!!
Here a few pictures of her sleepover birthday we had this past weekend for her. The girls had a blast!!
She will forever be my baby girl.....Happy birthday baby girl!!