We took off camping again this weekend. My MIL and FIL met us and we had a great time. The weather was perfect for camping. Warm during the day and cool at night. The boys did a lot of fishing. Us girls took a walk, went to the beach, etc. I got some reading done which is hard to do now days with miss busy-butt. Our nephew showed up out of the blue too. We havent seen him for a couple months so he spent the night. It was good seeing him. I feel so lucky to be able to have a camper and spend these quality weekends with my family... making wonderful memories.

Writing in the sand...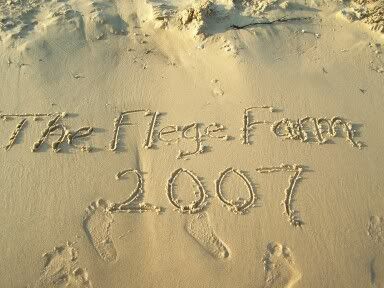 My sunshine girl!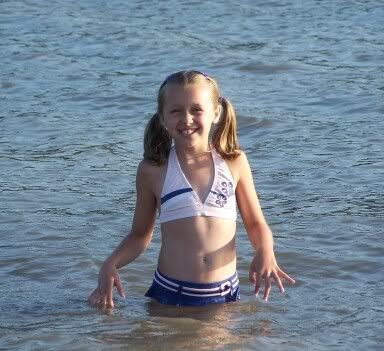 oh....look at the water!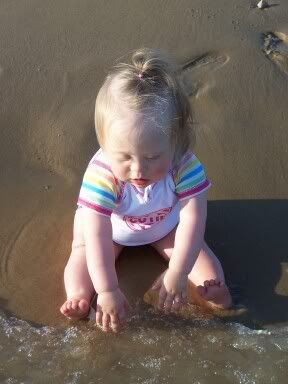 Going under!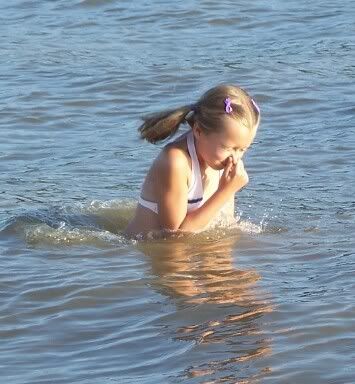 Come get me waves......


Getting tackle ready to fish!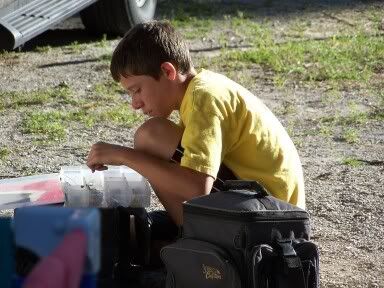 My wonderful Chef, father in law, and nephew.