Watching the snow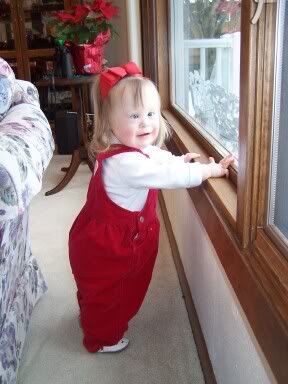 Jayden and his new pajama pants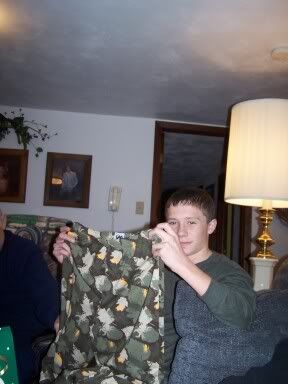 Mayson checking out her new baby doll!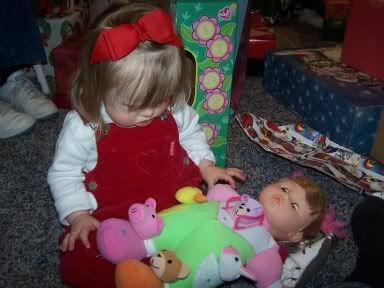 Rylee and the earring tree she wanted soooo badly!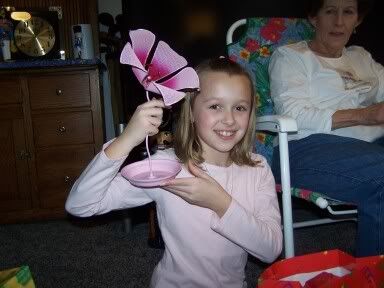 We all got together at my in-laws today for our Christmas. It was a really nice time and so great we could all be together this year, especially after my father in laws heart surgery!
Mayson got her baby doll today from Granny and Papa. She is really loving babies these days. She also enjoyed looking out their picture window and watching the snow fall! The kids all got what was on their list and enjoyed themselves.
We headed home after a snow storm started. It's normally only a 1 hour and 20 minute drive. 2 1/2 hours later and 11 cars in the ditch, we got home safely. Its still snowing like crazy out and windy as heck here. I will take the snow though as long as there is NO ice!!!!