My friend over at Banana Migraine has the neatest thing going each week on her blog called Holiday Traditions. Well, since iam a little behind iam going to combine mine all together as one.. (hope thats ok melissa!)
Here are a few pictures of our Christmas tree, decorations, etc... enjoy!!!


Our Tree


Our stocking hung from the fireplace with care!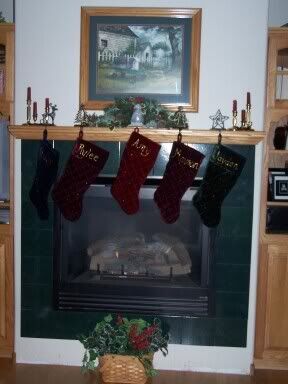 This flower pot was decorate by my Aunt Karen. It is decoupaged with our faces
on christmas character bodies...so fun!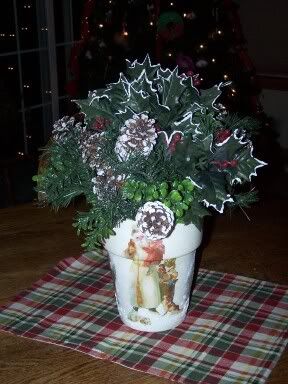 The red sleigh was my dads when he was little. My great uncle and aunt fixed it up
and gave it to me!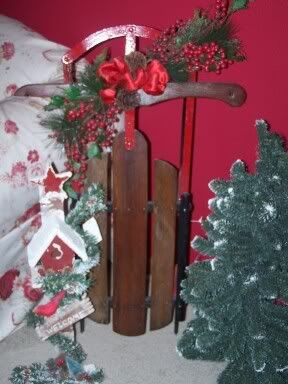 decorations on my hutch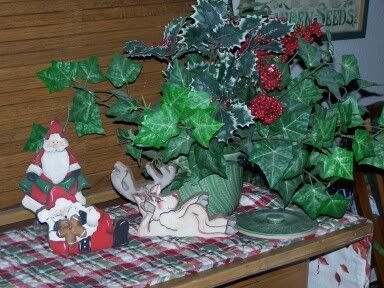 My Christmas Nativity I got when I was confirmed in my church in 9th grade. The creche was made by my Grandpa Jensen. It's very special to me.


Picture of Jayden and Rylee in candlelight.


Our house decorations....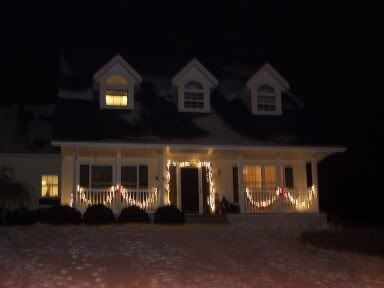 Now leave me a post and lets see your decorations!!!