The Bride and Groom, Adam and Charissa Flege!!!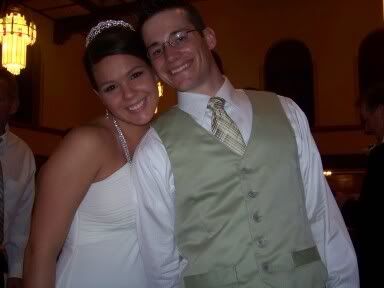 Already for the wedding!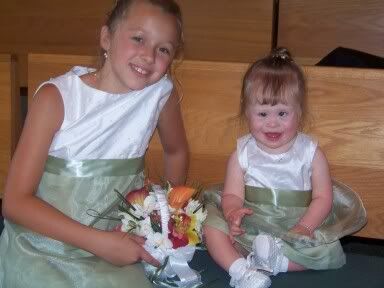 Waiting to walk down the isle!
























Dancing at the reception!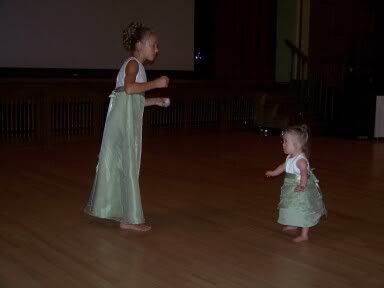 Wow~!! We are twins!!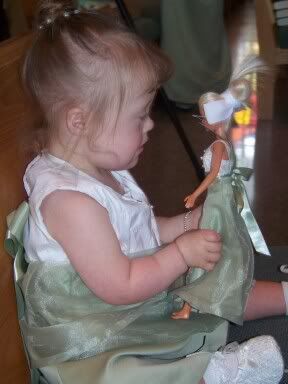 Smiley Mayson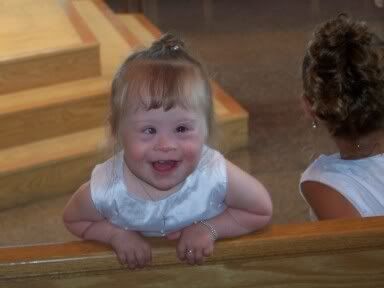 Pretty Rylee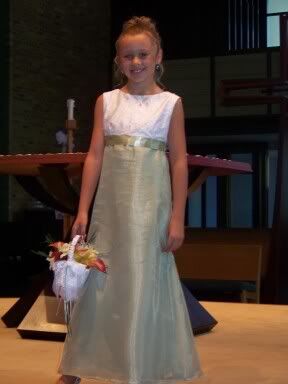 Mr. NO Smiles....

























Hubby and I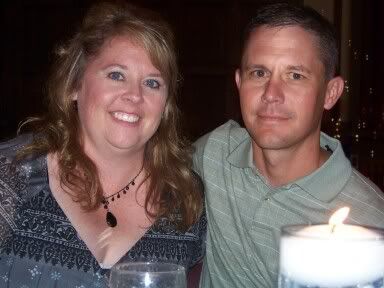 The Dancin Queen!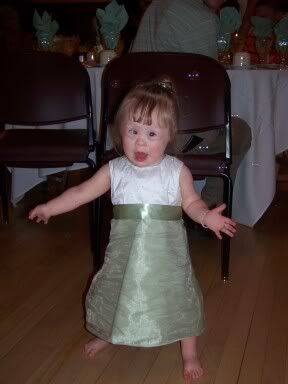 The girls were in a wedding this weekend for our nephew Adam. My mom made their dresses and one for barbie too! The wedding was beautiful and every thing went without a hitch!!!
The bad thing was my mother in law and father in law couldnt make it due my father in law still being in the hospital. They have now found a hole in his sternum and its staph infection! He has now been there 2 weeks and things just dont seem to be getting better. We are praying that the antibiotics will take effect and that he starts healing!
Here are a few pictures from the wedding!