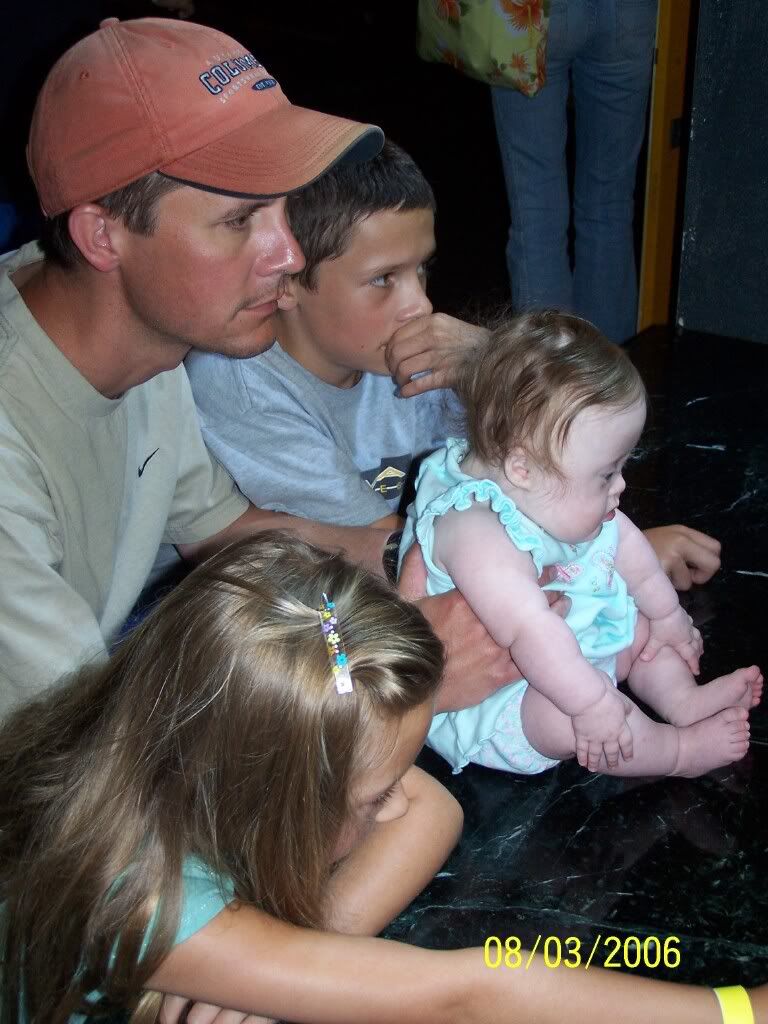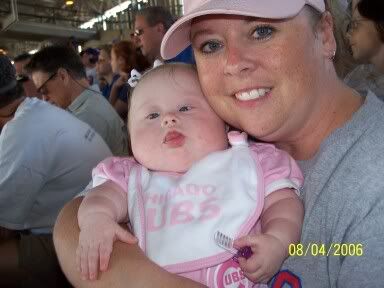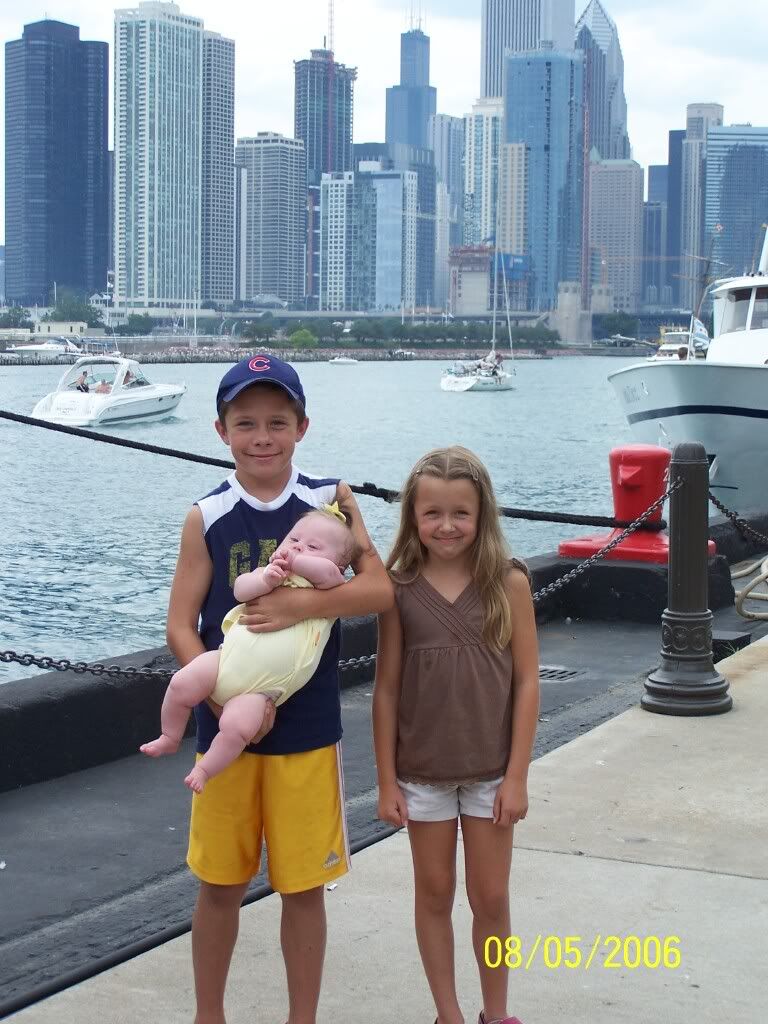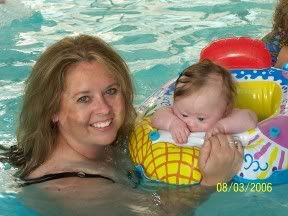 We are back from good ol Chicago. The weather actually co-operated for us and we had a great time. This was Maysons first time riding in the car for more than 1 1/2 hours and she did so well. Rylee sat right next to her and played mother hen so they were both happy!!
Our first stop was at our good buddy Crawford's house. Him and his wife Kristy and their two boys live in Sycamore, IL. We spent the night there, had a great dinner, drank a few beers and just "caught up". They have a beautiful home and and it was so great to see them!
We headed to our hotel from there and then off to Shedd's Aquariuam. The kids always love that place. Mayson was infatuated with the the Aquariums... so many things to see! We took the Metra train so it took us longer than expected. What an experience though for the kids!
When we got back to our hotel we met up with Julie and Mina, Lisa, Jamie and Cori. They are from the T21 site I belong to. We swam and ordred pizza. The kids all played so well and it was great getting to meet them.
Friday was the Cubs game. Once again we boarded the Metra and then hitched a ride on the subway to Wrigley. This was Maysons first game. She really didnt care for all the loud noises but she was a trooper! And of course, this was the first game of Cubs series against the Pirates and they lost...they won the other 2!!!
Saturday was a day Rylee was anxiously waiting for. Jayden always picks the Cubs as his special treat in Chicago and Rylee always picks the American Girl Store....one problem though, Rylee had forgotten her American Girl Doll at home...and she just had to take Kirsten along and get her hair done there. So, we had my brother and sister in law overnight the doll to our hotel. Thank goodness for UPS!! The doll arrived and all was good! Us girls had a great time in that store... it always amazes me there!
We then headed to the Navy pier. The BIG ships were there while we were there. Those things are awesome!!! Jayden loves the Navy Pier and could just sit and watch the water and boats all day. Rylee saved her money and bought herself a necklace. We got to watch the guy make it. She was so excited to have something with her name on it!!!
Other than lots of walking and lots of swimming in the pool, we didnt do much else. We are glad to be home though. Now it's time to regroup as we start soccer this week for both of them, and school starts the 17th!! Were did the summer go??????