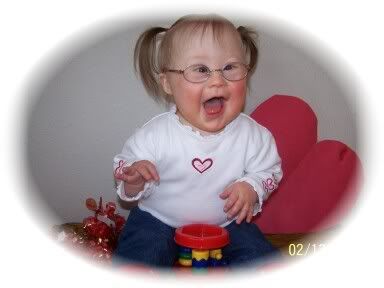 It never fails, every year one of our kids gets sick an misses their valentines party...except I thought for sure this year was going to be the exception. We have been so healthy all year. Well low and behold, Rylee came down with a fever and horrible cough yesterday. So one more party missed by her. She is not happy about this at all and I feel so sorry for her. She had her Valentines all ready to go for days now!
This is lil Miss Maysons first Valentines day. She missed last years by 2 hours!!! That means her birthday is tomorrow......our baby will be 1!
Happy Valentines Day!