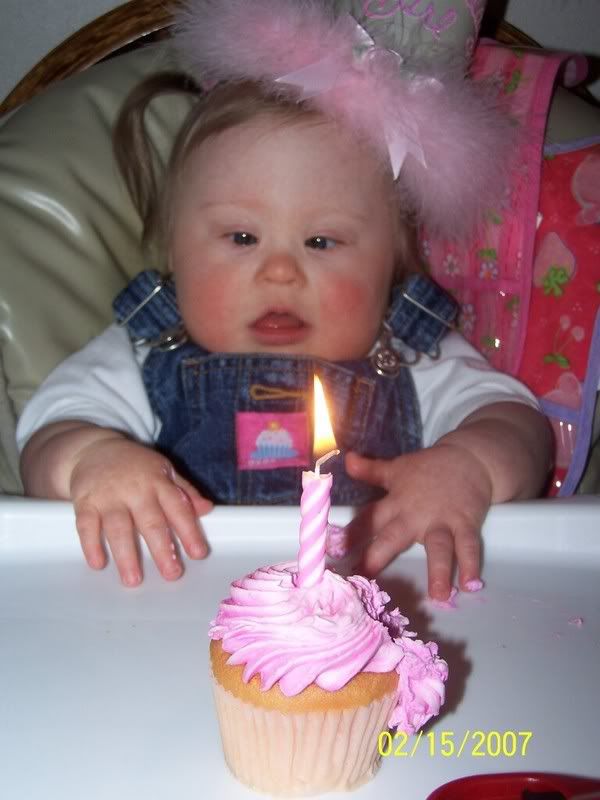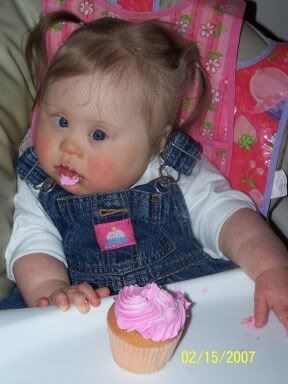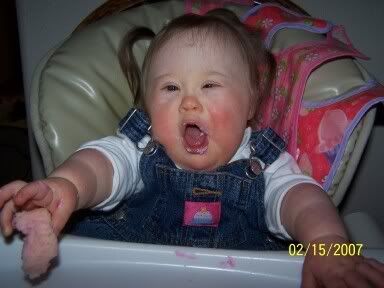 I turned one today and I had a great day. My mommy and I went to story time and we took cupcakes to share with all my friends. They sang happy birthday to me and I even got a present from my friend Maya!
Tonite I got a taste of my first cupcake. The candle thing was kinda weird but I loved that pink frosting!. Mommy fed me as much as I wanted. I almost ate the whole thing!! yum yum yum!!!
Tomorrow I will need to rest up for my big party on Saturday. I cant wait!!