Down Syndrome is easy...its been that way for us since day one. But our biggest fear that sometimes come with DS has happened to our precious friend Chelsea....The "L" word....yup nasty ass Leukemia...
Our two angels are only 1 month apart in age. They got to meet each other and play with each other in Kansas City--they are so cute together...You would never think that this playful, healthy looking, beauty would get hit with this... IT"S NOT FAIR!!!! I am really having a hard time with this. I just want to rush to Kansas and hug Carey and Chels.

Please take a moment and say a prayer for Chelsea and her family.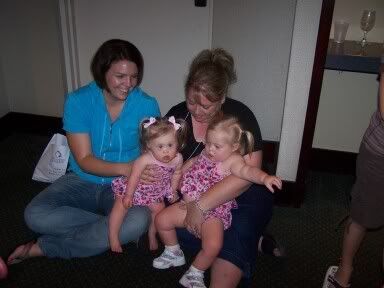 Carey holding Mayson and Me holding Chelsea!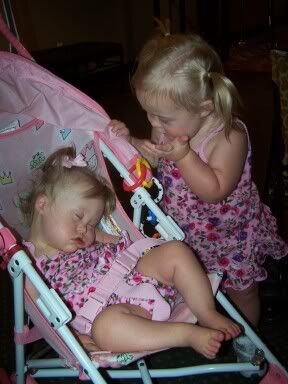 Chelsea trying to wake up Maymay!