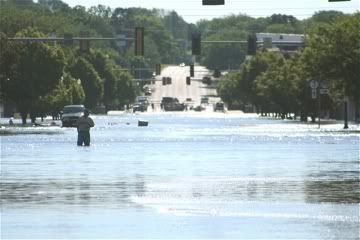 This is my home town of Waverly, Iowa. Please say a prayer for all my family and friends there during this horrible time. This is worse then the flood of 1993.... simply devastating.
Click HERE to see pictures.
The church that is under is the church I grew up and was married in. Two of our children were baptized there. People are unable to live in their homes. Many without power.