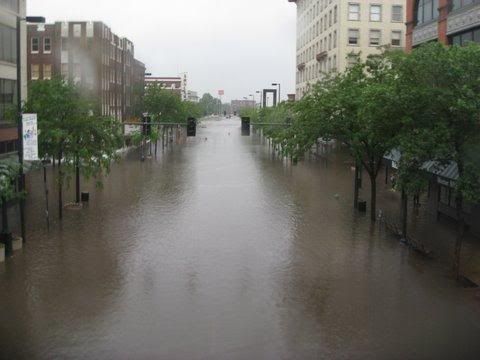 Down town Cedar Rapids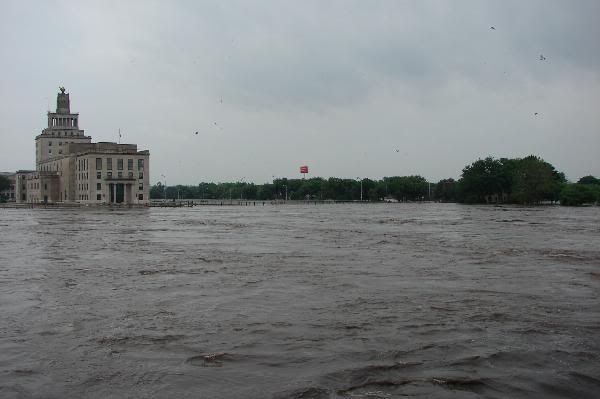 The Jail, Court house and City building. The down town bridges run
along front of them.. or they did!


Quaker oats
Now were we live is in danger... We are high enough and out of danger but have been without poor. Over 30000+ are without it. Approximately 8000 have been evacuated from their homes. The heart of Cedar Rapids is dead. Over 100 blocks are at least 6 feet under water. A levy had broke and the main train bridge that delivers out of Cedar Rapids collapsed and is gone.
Our city is in trouble. The Governor has been here and the red cross and national guard are doing all they can do. Please pray for our friends here in Cedar Rapids with the loss of their houses and businesses. The devastation is beyond belief.......