My big 8th Grader!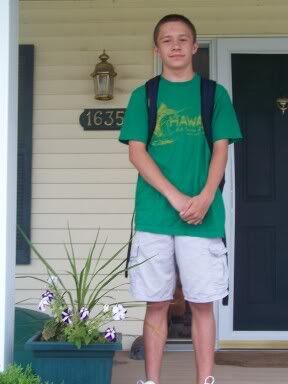 Ready for 5th Grade!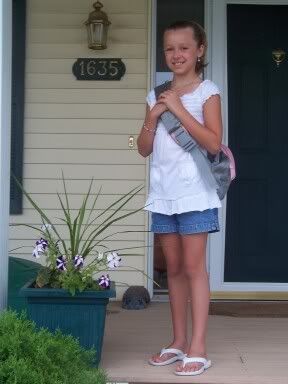 I had to work hard to get this picture taken......















Waiting for the Bus in front of our house!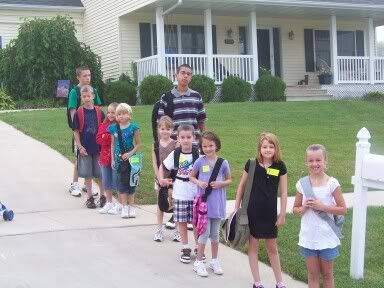 Another summer has zoomed by us. This year seem to go by extremely fast! School started here on August 20th, so I am a little late getting these posted. Rylee was so eager to start school again. She is my bookwarm and loves school! Jayden, on the other hand, thought the first day of school was "dumb". Gee, are we a teenager now???
We have Mayson' pre-IEP meeting on the 16th.....She will be three in February so we are starting to get her preschool things in place. Hard to believe my baby girl will go to preschool in 5 months!! Her preschool will be awesome. It consists of 10 kids with the ratio of 3 teachers. 5 children in the class have IEPs and 5 dont. I think she will love it! Me, on the other hand, will not be ready to let my baby go!