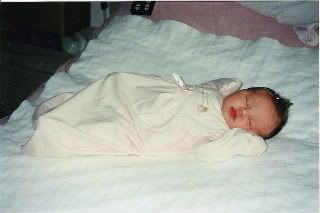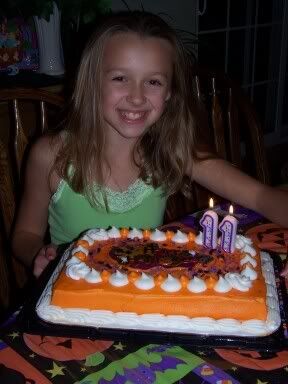 My sweet Rylee Jo is 11 years old. She was born on October 26, 1997 at 7:10 am. She came out only 1 hour after my water broke...weighing 7 lbs 11 1/4 oz and 19 1/2 inches long... a head full of lots of dark hair and sweet as could be!
It was the first snow storm in Iowa that day as well. One I will never forget!
HAPPY BIRTHDAY SWEET GIRL! MAMA LOVES YOU!