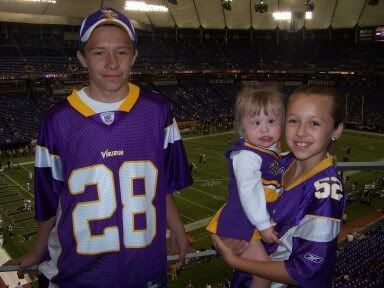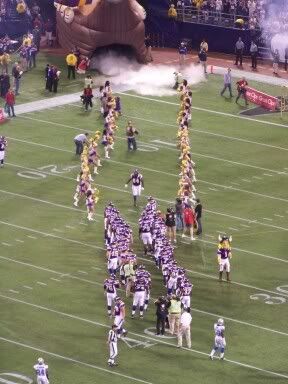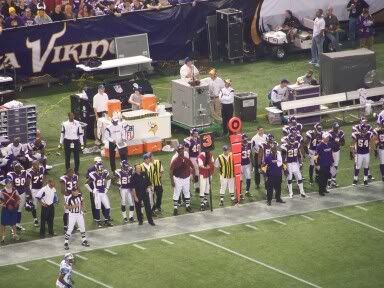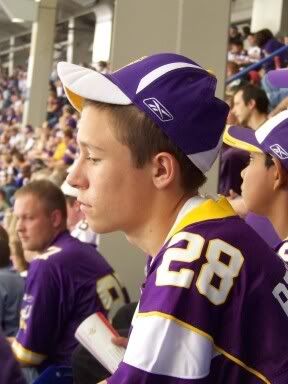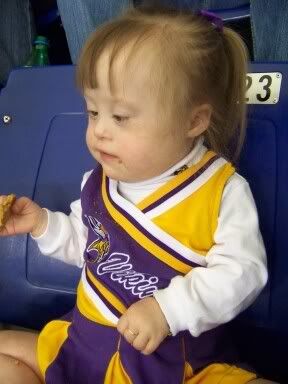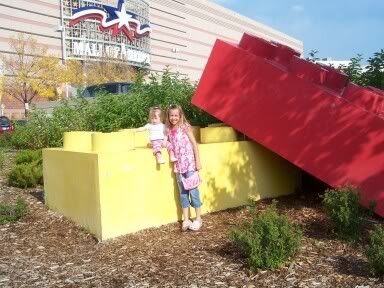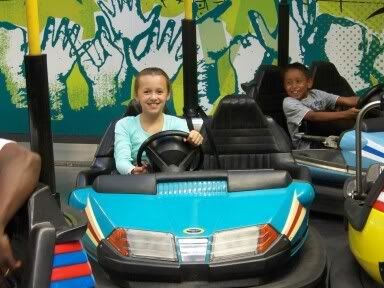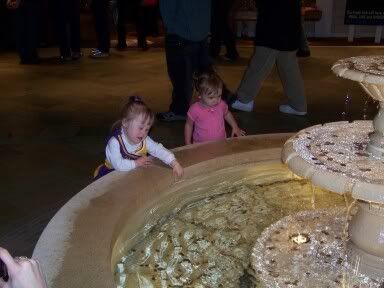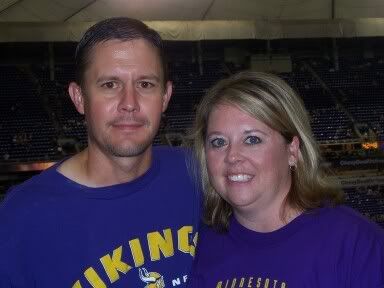 We had a great get away this past weekend going to the Minnesota Vikings Game and to Mall of America. We pulled the kids out of school for a few days since we didnt take a vacation this year. Jayden was in heaven at the game and of course, Rylee was in heaven at Mall of America! Mayson actually enjoyed the game by clapping and cheering! She did get tired of shopping though. Every time we would try and go into a store she would start shaking her head and shout NO NO NO!! We met up with our Niece Brooke and her little girl, Eliska. Its so fun getting those two together.
Another person I finally got to meet was my friend Connie Her sweet daughter Elly, also was born with Down Syndrome. I met her through my Ds forum and their whole family met up with us for supper! It was soooo wonderful meeting them all. They are a lovely family and hope to get together with them again soon. I didnt get pictures since I left my camera up in our hotel room! Connie took some though, so hopefully, I can get some from her soon!
Here are a few picture of our weekend!