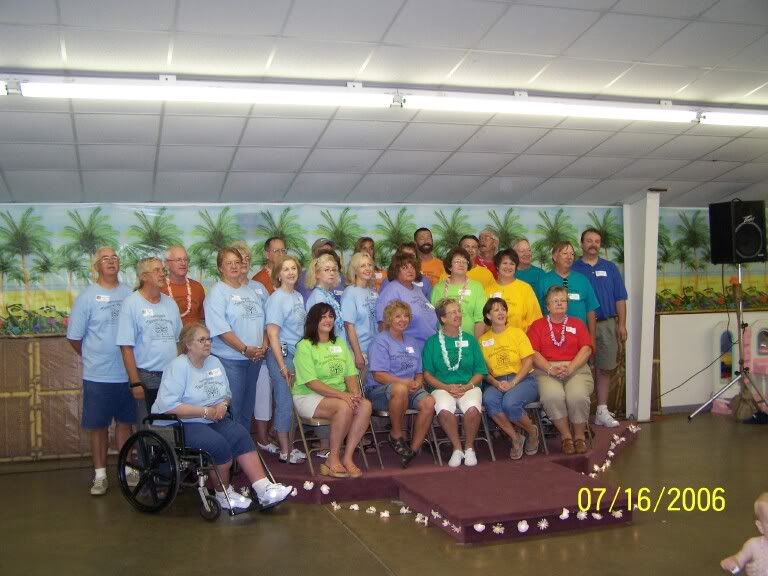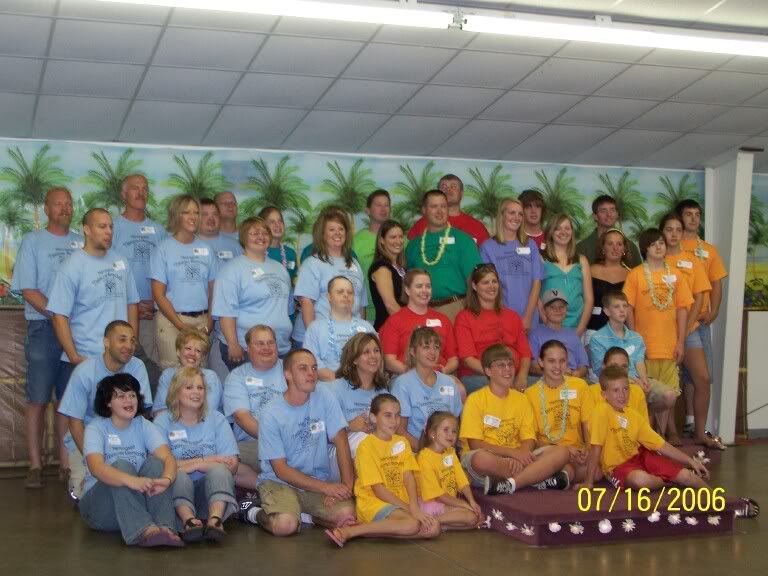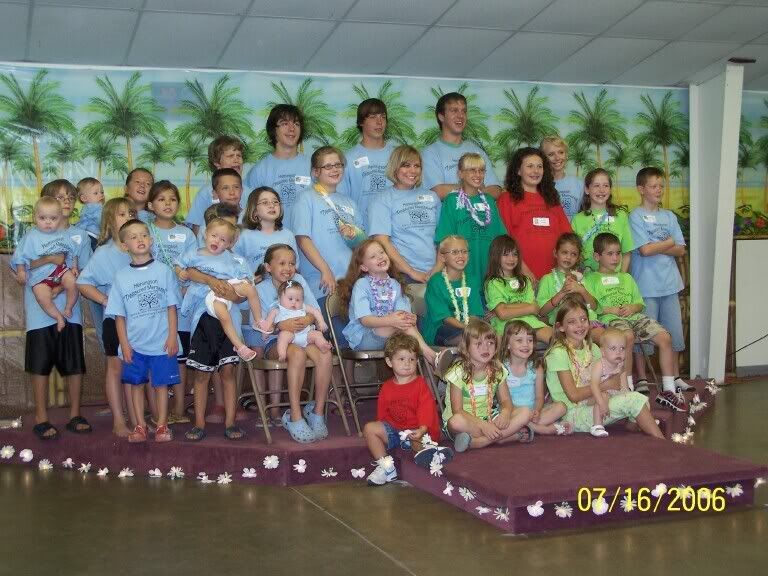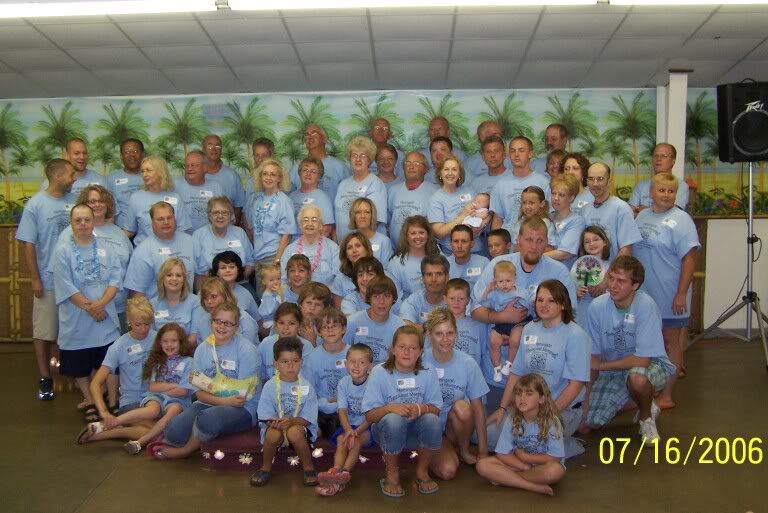 Since I can remember, we have been going to my family's yearly family reunion. This year was the 40th year this family reunion has been held. It's my mom's side of the family and let me tell you, its a big one! My grandma was 1 of 12 children and my mom comes from a family of 8 children! My husband says my family is a family of "breeders" haha!! So, if that tells ya anything about our size...........
We had people come from around 20 different states. We had a bonfire, fishing derby, golf tournament, anniversary party for my great aunt and uncle, talent show, family worship service and finally our reunion. It was great time to get to see family I havent seen for years!
In the pictures my family is all in the light blue t-shirts. We were split up by color according to my grandma and her siblings families.
The first picture is the grand children, then the great grandchildren ( I am in there somewhere), then great great grandchildren and finally my grandma with all of us!! Can you find me, Rylee, Jayden, Mayson and hubby? good luck!!