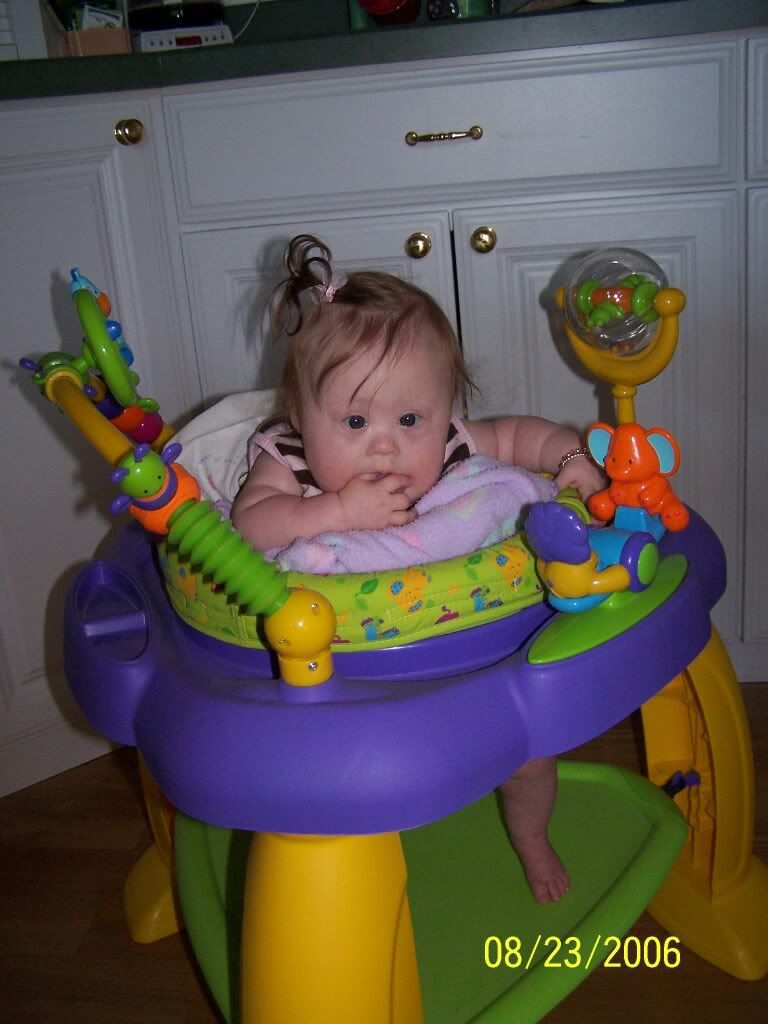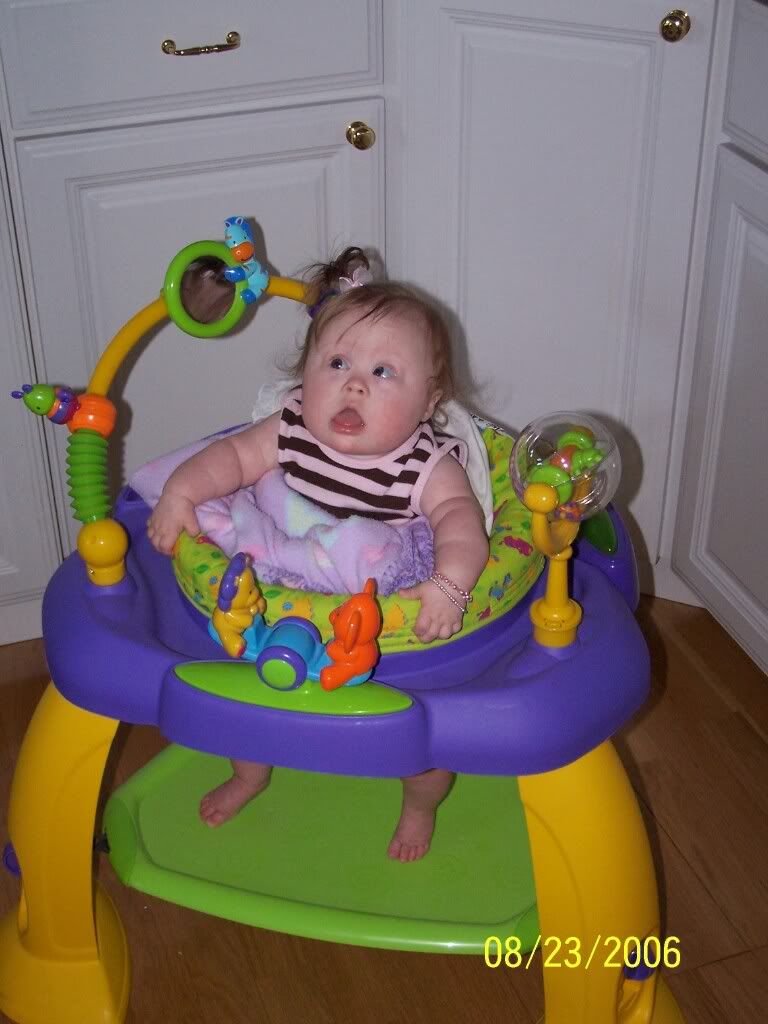 M&M is finally starting to enjoy her exersaucer!! I have to prop a blanket and pillow around her because she is still so little but that doesnt bother her a bit!! She is amazed at how much freedom she has to just look around and check everything out!
When in the kitchen she looks up at my plate rack and sees all my fiestaware colored plates in a row and giggles!! She thinks they are so funny!?!
On a more serious note, M&M had her 6 month old check up with her Ped. She was 13 lbs 15 oz and 24 3/4 inches long. She is in the 10th percentile on the typical childs growth chart and he thinks she is doing fantasic!! She got 2 nasty shots and by 11 that night she was burning up with fever. That was one long night! But after that next afternoon, she was back to her sweet and cheerful self!
The AEA came Wednesday to do M&M's monthly evaluation. She has exceded all their expectations and met all her 6 month goals!! They come next month to set her 1 year goals......YEAH baby girl!!!